You've heard of YA (Young Adult) books, but have you heard of New Adult books?
New Adult is a newly emerging genre that's aimed at people in their late teens and early twenties. You could almost say that they're gateway books to adult fiction–aimed at people who are newly adult, graduating from high school and trying to find their way in the world.
Sound interesting? Try a New Adult book from our collection:
The Scorpio Races by Maggie Stiefvater
It happens at the start of every November: the Scorpio Races. Riders attempt to keep hold of their water horses long enough to make it to the finish line. Some riders live. Others die.
The Perks of Being a Wallflower by Stephen Chbosky
First dates, family drama, and new friends. Sex, drugs, and The Rocky Horror Picture Show. Devastating loss, young love, and life on the fringes. Caught between trying to live his life and trying to run from it, Charlie must learn to navigate those wild and poignant roller-coaster days known as growing up.
I am the Messenger by Marcus Zusak
Ed Kennedy is an underage cabdriver without much of a future. He's pathetic at playing cards, hopelessly in love with his best friend, Audrey, and utterly devoted to his coffee-drinking dog, the Doorman. His life is one of peaceful routine and incompetence until he inadvertently stops a bank robbery.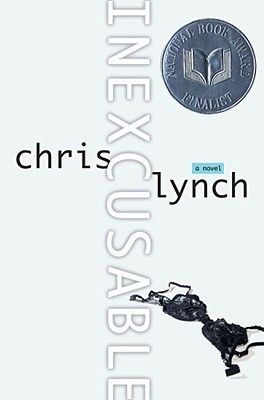 Keir Sarafian may not know much, but he knows that he is a good guy; A guy who's a devoted son and brother, a loyal friend, and a reliable teammate. And maybe most important of all, a guy who understands that when a girl says no, she means it. But that is not what Gigi Boudakian, childhood friend and Keir's lifelong love, says he is. What Gigi says he is seems impossible to Keir….It is something inexcusable — the worst thing he can imagine, the very opposite of everything he wants to be.
As Keir recalls the events leading up to his fateful night with Gigi, he realizes that the way things look are definitely not the way they really are — and that it may be all too easy for a good guy to do something terribly wrong.
Naomi and Ely's No Kiss List
by Rachel Cohn and David Levithan
Naomi and Ely have been inseparable since childhood—partially because they've grown up across the hall from each other in the same Manhattan apartment building, and also because they're best friends. Soul mates. Or are they? Just to be safe, they've created a NO KISS LIST—their list of people who are absolutely off-kissing-limits for both of them. The NO KISS LIST protects their friendship and ensures that nothing will rock the foundation of Naomi and Ely: the institution.
Until Ely kisses Naomi's boyfriend. And a fateful piece of gum in the wrong place at the wrong time changes everything.